Mon - Fri:
07:30 AM - 05:00 PM
Family owned & operated since 1975

Its pretty sweet Jerry's Hwy 66 is one of the last of the true momma pop shops still servicing Helena.

My family comes from Generations of Auto repair. I guess you could say it's in our BLOOD. Jerry worked at his dad's full service station, Kennys super Exxon On main street in Cut Bank MT. A place where you can still today get your fuel pumped full service from my his younger brother Randy. Andy Fetters manages cenex crude oil pipeline up north montana. His other two brothers Tom and Dan both operate service stations in conrad montana. Super Exxon and Dans Tire. Make no mistake Jerry's HWY has the experience and know how to get you back on the road.

Thanks for the 40 years of support HELENA
Get it fixed at Jerry's 66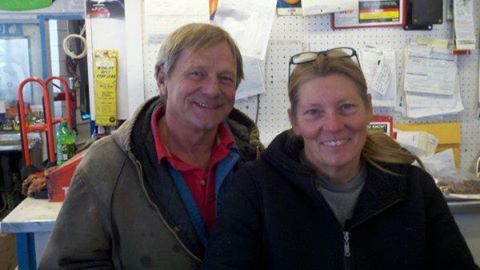 [Jerry's consist's of trained expert technicians, able to competently work on older cars as well as new models. With vehicles becoming increasingly technological, you need to be able to trust that your repair shop doesn't just employ nuts-and-bolts know-how, but also electrical and programming. Jerry's Hwy specializes in a variety of makes and models of cars including just about anything that has a motor. Lets just make it simple we want your family safe and know the right tires or products to do so.